Sparsham Day 2012
Posted by Sparsham on Saturday, December 15, 2012 Reading time :1 minute
Our annual day had a colorful celebration at the old age home at Thavanoor, Malappuram, Kerala. The well organized event was inagurated by KT Jaleel MLA and he delivered a speech on the importance of people who are willing to serve the society. MLA shows a great interest in Sparsham activities and offers all the help and wishes all success in the areas we serve. MLA had a tight schedule on that particular day and after the inaguration programme, he rushed to the next meeting place.
The event was well organized with lot of surprices to the inmates of the old age home. We had some kind of interactive sessions which includes anthakshari competition, songs and skits by the kids. During the event, all people were highly energetic and co-operative with us and that results in a great sucess of the event.
Our team also performed in some events like dance, skits and interacted with the kids and olds over there and offer them a great time. We had lunch together and distributed the sweets and a movie was screened at the auditorium.
Thavanoor Old age home is maintained and managed by the Government of Kerala and we find only staff who choose a path of charity over there. The staffs are all very co-operative and they are doing a great job. Before leaving we distributed, some set of footwares to the kids and boys staying there.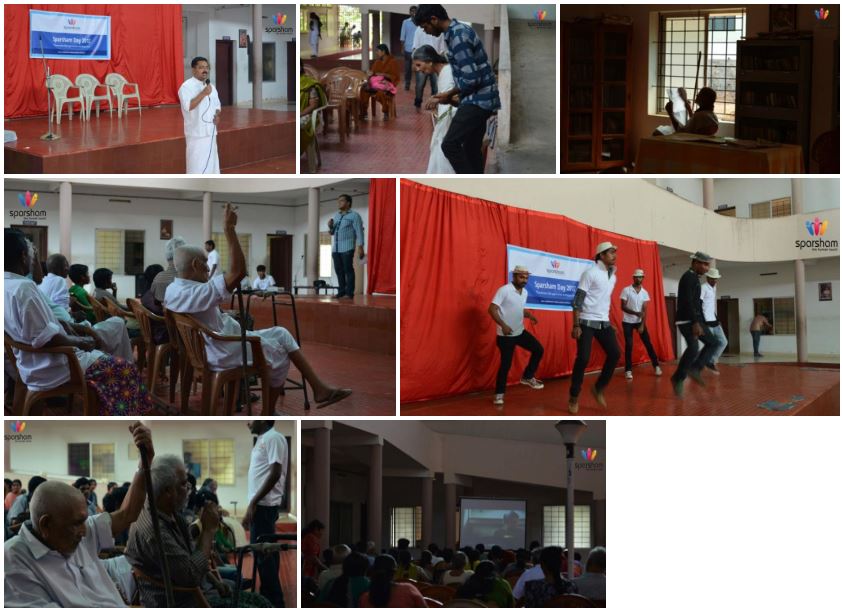 Click here to view more snaps from the event.
---
Similar Posts
---
---
---
---